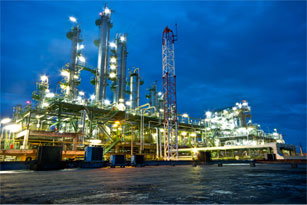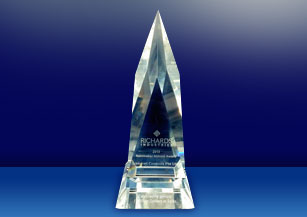 Linkmet Controls Pte Ltd is a regional Controls Instruments supplier to the Oil & Gas, Petrol-Chemical, Marine and Offshore industries, Chemical and Pharmaceutical plants.
Founded in 1989, we have more than 30 years of experience in the business. We are the Authorised Distributor of several well known brands of process control equipment and instruments such as Jordan Valve, Steriflow, Low Flow Valve, Marwin Ball Valve, Bestobell Steam, Hex Valve, Bopp & Reuther Safety Valves, ZOOK Rupture Disks, Greyline Instruments and Red Seal Measurement.
Our product range includes Process Regulators, Pneumatic and Electric Control Valves, Pneumatic and Electric Ball Valves, Safety Valves, Instrument Valves, Steam Traps, Rupture Disks, Tank Blanketing Valves, Ultrasonic Flow-meter and Level Monitor Equipment. We also provide after sales service for our products and our commitment to this area has won us many regular customers.
Linkmet Controls Pte Ltd is proud to announce it was awarded the Rainmaker Award by Richards Industries for their 2013 fiscal year. Rainmaker Awards are given by Richards Industries to their sales channel partners that exceed $1 million in sales for the year.
| Year | Project | Products | Country |
| --- | --- | --- | --- |
| 2020 | EPCC of Pengerang Deepwater Terminal Phase 3 (PDT3) Tank Terminal Facility for PT5SB | Jordan | Malaysia |
| 2019 | Champion X expansion | Jordan/ ZOOK | Singapore |
| 2019 | Suban Compression Project | Low Flow | Indonesia |
| 2019 | Sopa Field Pendopo – Pertamina EP Asset 2 | Jordan Valve | Indonesia |
| 2019 | Oil India – Nadua/EK Chemical Injection skid | Jordan/Low Flow | Malaysia |
| 2019 | Edwards Resilia Solution System | Steriflow | Singapore |
| 2019 | Project Marvel – Tessa Singapore | Steriflow | Singapore |
| 2019 | Kris Energy PB Ingenium II Project | IMI Bopp & Reuther | Singapore |
| 2019 | Afton OTS Pipeline Project | IMI Bopp & Reuther | Singapore |
| 2019 | PT Indorama Ventures TAG 1905 Project | IMI Bopp & Reuther | Singapore |
| 2019 | Fergana CHP Project | IMI Bopp & Reuther | Singapore |
| 2019 | Veolia BIO & EVP Project | Marwin | Singapore |
| 2019 | Hornsea 2 Offshore wind farm Project | IMI Bopp & Reuther | Singapore |
| 2019 | SBM Fast4ward project | IMI Bopp & Reuther | Singapore |
| 2019 | ENSCO 115 ORCA project | IMI Bopp & Reuther | Singapore |
| 2019 | Veslesto Drilling Naga 4 Rig project | IMI Bopp & Reuther | Singapore |
| 2018 | Banggai Amonia Plant | Jordan Valve | Indonesia |
| 2018 | Synthetic Rubber Indonesia U3 Project | Jordan Valve | Indonesia |
| 2018 | P Tangguh, Papua – BP Indo | Jordan Valve | Indonesia |
| 2018 | Springvale MPPS Water Treatment Project | Jordan Valve | Malaysia |
| 2018 | GRS West Lutong – Petronas | Jordan Valve | Malaysia |
| 2018 | EPCC of Pengerang Deepwater Terminal Phase 2 (PDT2) Tank Terminal Facility for PT5SB | Jordan | Malaysia |
| 2018 | ExxonMobil SPA Project | IMI Bopp & Reuther | Singapore |
| 2018 | HRC Clean Air Regulation Project | IMI Bopp & Reuther | Malaysia |
| 2018 | Veolia A153-VO08 Piping package | Marwin | Singapore |
| 2018 | Veolia PCI Package Instrumental valve | Jordan Valve | Singapore |
| 2017 | Paya Pasir | Jordan Valve | Indonesia |
| 2017 | TNB Jana Manjung | Low Flow | Malaysia |
| 2017 | FSO Benchamas 2 – Produce Water | Jordan Valve | Malaysia |
| 2017 | Amgen HWFI expansion | Steriflow | Singapore |
| 2016 | Bontang Coal Terminal Upgrade Project | Jordan Valve | Indonesia |
| 2016 | EPC UP Grading Unit Produksi Pelumas Jakarta | Jordan Valve | Indonesia |
| 2016 | FPSO Ratu Nusantara | Jordan Valve | Indonesia |
| 2016 | Madura BD FPSO | Jordan Valve | Malaysia |
| 2016 | Media Transfer Line SIP – Lonza | Steriflow | Singapore |
| 2016 | Abbvie Genesis | Steriflow | Singapore |
| 2015 | Matindok | Jordan Valve | Indonesia |
| 2014 | Shell Marina Project | Jordan Valve | Singapore |
| 2014 | CNG Bawean | Jordan Valve, Low Flow | Indonesia |
| 2014 | Donggi Project | Jordan Valve | Indonesia |
| 2013 | PT Sulfindo | Jordan Valve | Indonesia |
| 2013 | BASF | Jordan Valve, Bopp & Reuther Safety Valve | Singapore |
| 2013 | Mead Johnson | Jordan Valve | Singapore |
| 2013 | Shell Bukom, Chemical & MEG | Bopp & Reuther Safety Valve | Singapore |
| 2012 | ProYek Pengembanan Gas Jawa Project | Jordan Valve | Indonesia |
| 2012 | P&G Spore | Lowflow, Jordan Valve, Hex | Singapore |
| 2011 | MSD International GmbH – HCL 9.9 % Project | Jordan Valve | Singapore |
| 2011 | Block 12W Field Development FPSO – EMAS | Jordan Valve | Singapore |
| 2010 | Block 12W Field Development FPSO – EMAS | Bopp & Reuther Safety Valve | Singapore |
| 2010 | Sea Dragon – Jurong Shipyard | Jordan Valve | Singapore |
| 2009 | Lonza Biologics Phase 1 & 2 | Jordan Valve, Sterilfow | Singapore |
| 2009 | Kungrad Project – CW Spore | Bopp & Reuther Safety Valve | Singapore |
| 2009 | PT Saipem – Gaja Bahru | Jordan Valve | Indonesia |
| 2008 | GSK Bulk Vaccine Plant | Jordan Valve, Sterilfow | Singapore |
| 2008 | Azurite FPSO — ABB / CBI | Jordan Valve | Singapore |
| 2007 | Ciba Specialty | Jordan Valve | Singapore |
| 2007 | Shell Seraya Chemicals plant | Bopp & Reuther Safety Valve | Singapore |
| 2006 | Tate & Lyle–Sugar Crystal plant | Jordan Valve | Singapore |
| 2005 | FPSO Cidade de Sao Mateus | Jordan Valve & Bopp & Reuther safety valve | Singapore |
| 2005 | Exxon Chemical Singapore Pte Ltd | Bopp & Reuther Safety Valve | Singapor |